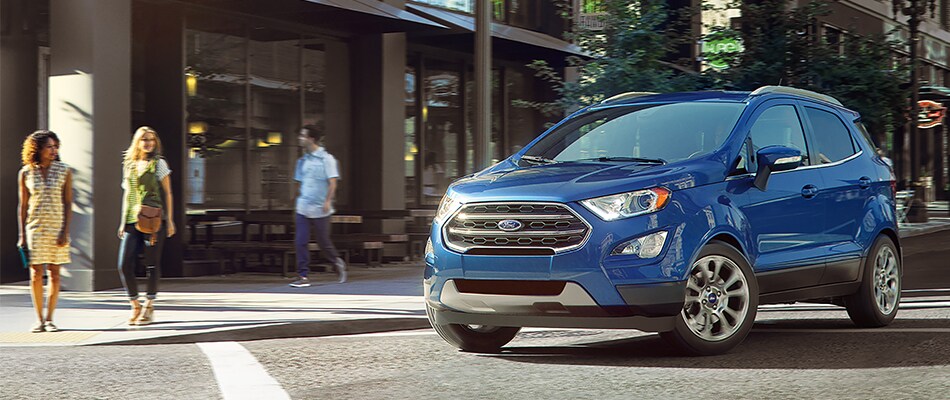 THE 2019 FORD ECOSPORT
Style. Inside and Out.
Your first look at 2019 EcoSport will reveal its striking style. But the exterior is just the beginning. You and your passengers will appreciate the elegance and comfort of available leather-trimmed seats. Meanwhile, a host of convenient features help elevate every journey, from road trips to a night on the town.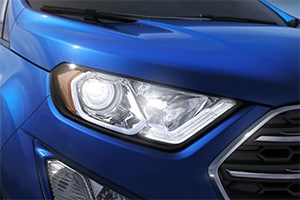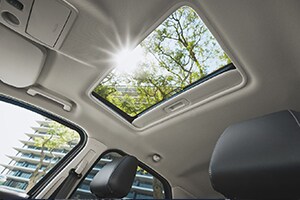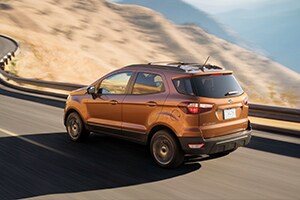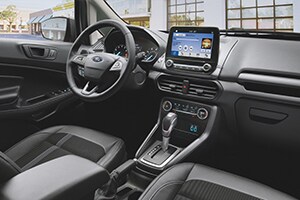 Ready To Go
Feel at home in any environment. With versatile seating, a standard Cargo Management System and two engines to choose from, this SUV is designed to accommodate you on all your adventures, from the great outdoors to the grocery store. So go. And enjoy the ride.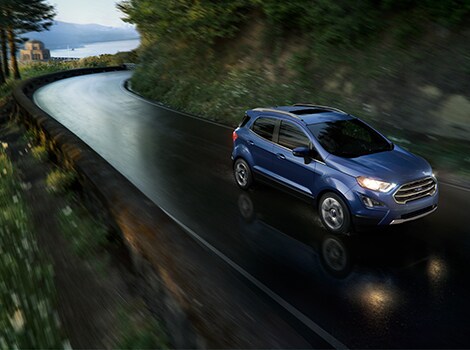 Conserve Your Energy
Auto Start-Stop Technology cannot only help reduce fuel consumption and emissions, but it can also potentially save you money at the pump. The system automatically shuts off the engine when it's not needed - such as when you're idling at a traffic light. If the situation calls for it, you can turn off this feature with the press of a button on the center console. Smart and responsible. That's your ride. And you.
Confidence All the Way There
When the weather takes a turn for the worse, a long drive home can become an unwanted adventure. EcoSport offers advanced technology to help you navigate a variety of road conditions. At the first sign of darkness, the automatic halogen headlamps turn on to light the way ahead. As the first drops hit the windshield, rain-sensing wipers start up, helping to maintain visibility and allowing you to keep both hands on the wheel. The available intelligent 4WD can enhance traction and boost handling on slippery roads.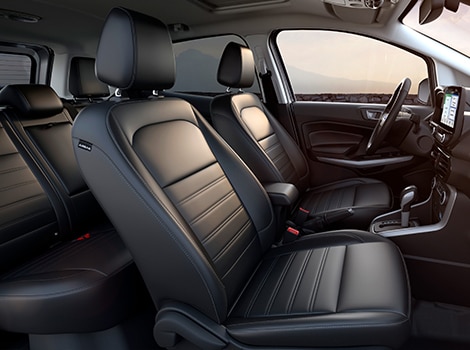 Configure Your Cargo Space
The 2019 EcoSport adapts to any lifestyle. From gardening to band practice, the fold-down second-row seating makes it easy to reconfigure your cargo space. Need help organizing? 30 standard storage compartments ensure that everything has its place. Once you've loaded up, shut the stylish rear swing gate and let EcoSport do the heavy lifting to your destination.