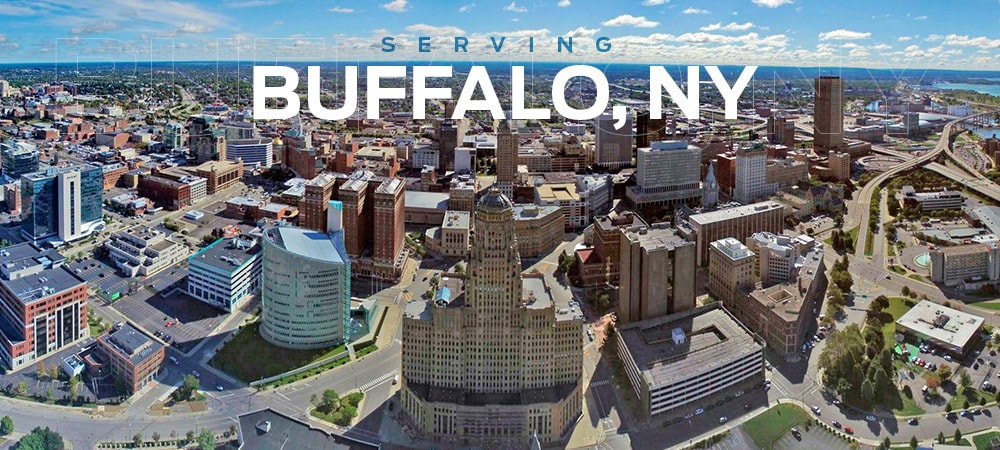 First founded in 1789, Buffalo, NY was built as a small trading community near the mouth of Buffalo Creek. It quickly grew into the city it is today after the opening of the Erie Canal, making it the "Gateway to the West," as many immigrants would use it as a departure point for their way to the heartland.
Now, Buffalo is a city transformed. Known as the Queen City of the Great Lakes, the city has invested over $1 billion in itself, restoring its historic architecture, building new hotels, and creating a reputation for great food and craft beers.
The city was even recently named on the New York Times 52 Places to Travel in 2018 list, with the Times stating, "Buffalo is making a big comeback in large part by re-purposing its historic buildings and long dormant grain silos." It went on to note, "Downtown Buffalo now buzzes with life thanks in part to the ever-expanding Canalside entertainment and recreation complex and a host of new dining and drinking establishments."
Buffalo has a wealth of activities to enjoy, whether you enjoy spending your days outdoors - even in the freezing cold - or want to get some culture in while you explore. The Albright-Knox Art Gallery has a wonderful Andy Warhol exhibit, while the Buffalo Philharmonic Orchestra will impress you with its Grammy-Award-winning talent.
For more casual activities, head to Elmwood Village for some shopping or take in the scene at Canalside or Larkin Square. And, of course, you should chow down on some Buffalo wings - they were invented at the city's Anchor Bar, after all! You can even head out to Niagara Falls for a beautiful natural sight that you're sure to remember.
Whether you're looking for family-friendly fun, delicious food, or outdoor fun, there are plenty of activities to enjoy in Buffalo. If you happen to find yourself in the Buffalo area, make sure you stop in to Dave Smith Ford to say hello!