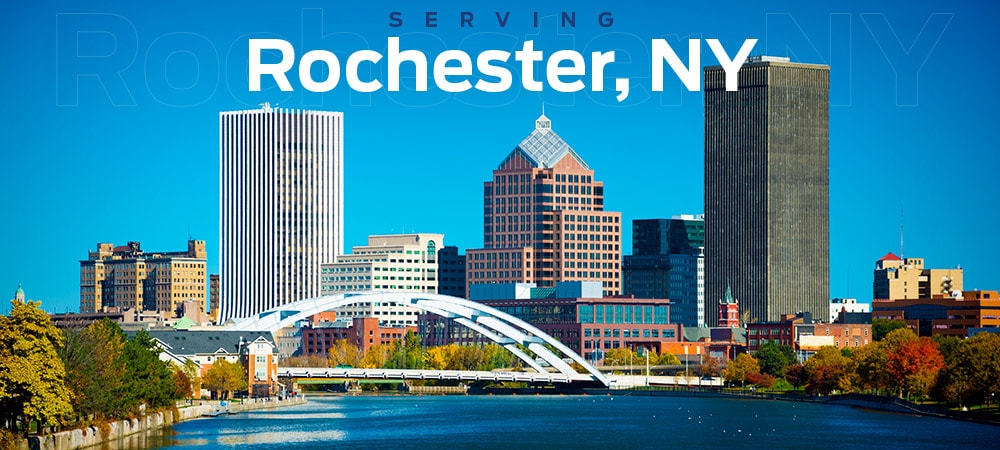 Rochester, New York offers plenty of opportunities for both residents and visitors alike to engage with the community. Drawing in nearly 2 million visitors everywhere, the city of Rochester offers activities and happenings for people of all ages and walks of life. It's the third largest city in the state of New York, is located on the beautiful shores of Lake Ontario, and has a central location that's just 90 minutes away from scenic Niagara Falls.
Rochester has a vibrant festival season that kicks off in May with the floral Lilac Festival and continues with a variety of different attractions, including several jazz music festivals that celebrate the city's cultural roots. Additionally, cozy shops and towns line the banks of the Erie Canal, providing a fun and fascinating downtown experience for guests to the area. Rochester is also home to several unique museums, including the largest children's museum in the U.S., the National Museum of Play.
Rochester is nicknamed the "Flower City" in large part because the temperate climate of the Finger Lakes region enables copious blossoming and greenery in the springtime. It also leaves the area awash in the vibrant colors of fall or sparkling with snow, depending when you visit. There's simply no end to the pleasures offered by the city of Rochester, which range from family-friendly activities, date nights, and more for you to enjoy.
We at Dave Smith Ford are proud to serve the city of Rochester. When it comes to living in the city, drivers need vehicles that are not only safe, but also efficient and dependable. Whether you're commuting to work in the morning or going out on the weekends, it's important to have a practical but stylish vehicle that reflects you and your lifestyle. Come to us at Dave Smith Ford if you live in Rochester and need a new set of wheels.